90% of National Monuments at Risk Have Remained Protected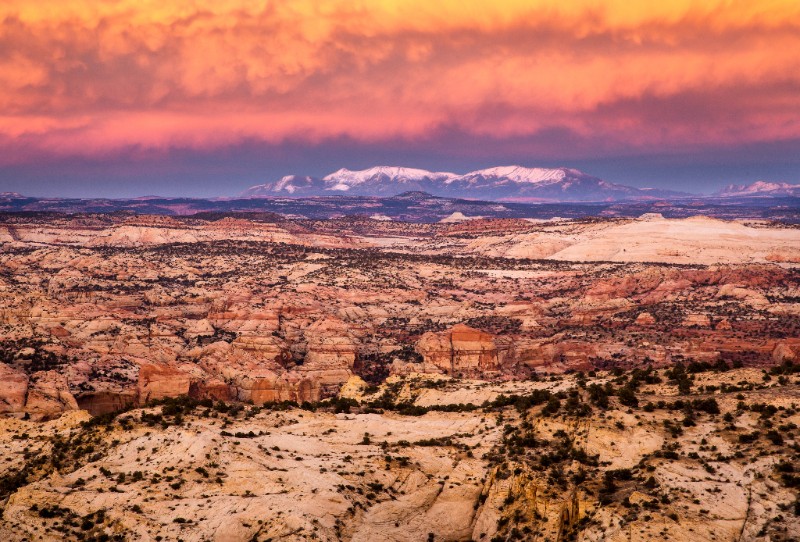 Following U.S. Department of Interior Secretary Ryan Zinke's recommendation to reduce the size of 27 national monuments, President Trump took the unprecedented step of removing protections of 85% of Bears Ears National Monument and almost 50% of Grand Staircase-Escalante.
Entertain Impact worked to engage influencers in support of the Antiquities Act, including singer-songwriter Joy Villa who implored the President to make no further cuts with a heartfelt op-ed and held several Conservative Political Action Conference (CPAC) interviews. Award-winning actor Gary Busey posted on social media, as did four-time Olympic Gold Medalist Jamie Anderson, who both personally know President Trump from their time on Celebrity Apprentice.
Collectively, we helped encourage more bipartisan support than ever in a recent Congressional vote (220-193), rejecting attacks on Ironwood Forest National Monument in Southern Arizona. Follow the #MonumentsForAll movement to get involved.
Read more about our work on preserving national monuments here.
Cleo Wade and Sade Lythcott Present "Love As an Action Word" at Service Unites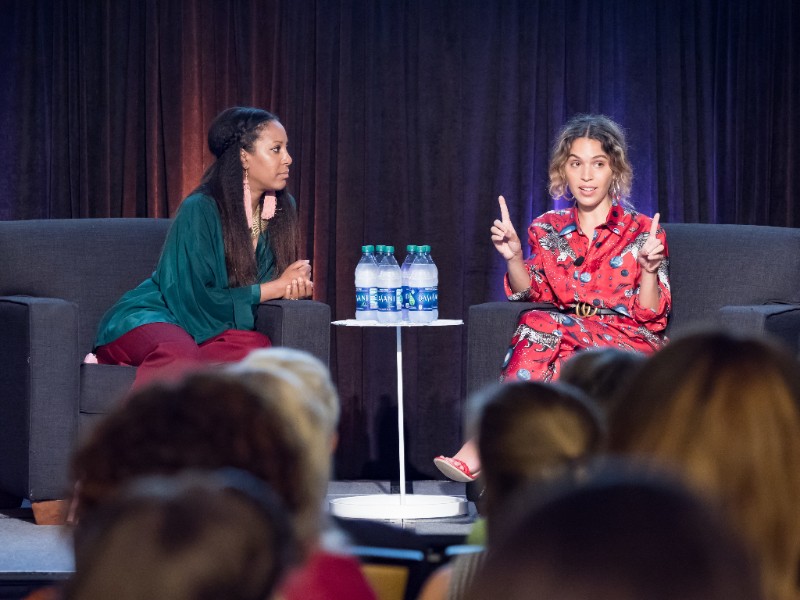 Points of Light recently held Service Unites, the world's largest service-related annual conference. Service Unites brings together nonprofit, government, and business leaders to gain and share the knowledge and resources needed to create change globally.
Entertain Impact brought on Cleo Wade, poet and best-selling author, and Sade Lythcott, CEO of the National Black Theater, as co-speakers. Their conversation "Love As an Action Word" discussed people working together for change, including community building through self and collective care.
DeMar DeRozan Supports Year Up LA to Close the Opportunity Divide
Five million bright young adults are without access to opportunities to connect to the economic mainstream; meanwhile, over the next decade, American companies will face a shortage of over twelve million qualified workers. Entertain Impact is proud to be working with the award-winning nonprofit Year Up, whose mission is to close the Opportunity Divide by providing low-income young adults with the skills, experience, and support that will empower them to reach their potential through professional careers and higher education.
Entertain Impact engaged four-time NBA All-Star and two-time All-NBA team member DeMar DeRozan in social media support of Year Up; his heart is near and dear to this cause.
Mara Marini Supports World Ocean Day
For World Ocean Day on June 8, Conservation International reached out to Influencers to raise funds to protect our oceans. Entertain Impact coordinated support from actress Mara Marini, who is a long-time ocean and marine mammal supporter.
Teen Artists Meet the Legendary Jerry Wonda at Platinum Sound Recording Studios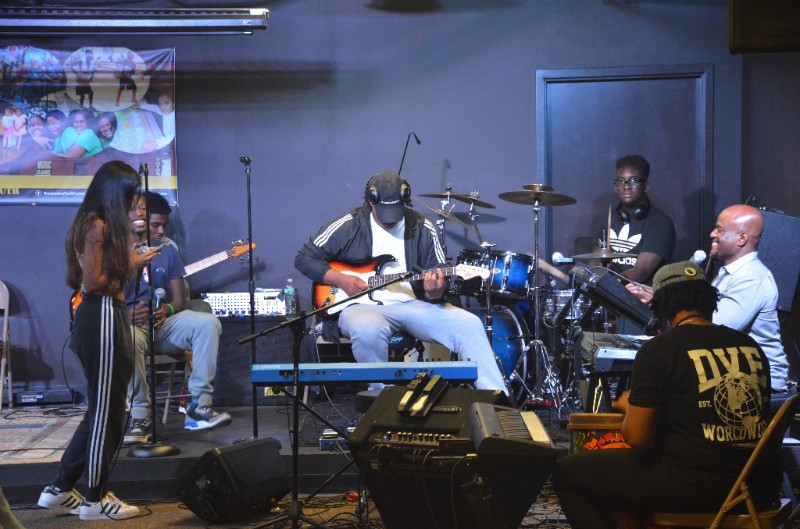 Entertain Impact is pleased to continue our social impact work with ELMA Music Foundation's (U.S.) cohort, The Music and Youth Development Alliance (MYDA), a nation-wide coalition of community-based organizations that provide music programs to engage young people in their own personal development.
As part of MYDA's annual conference, Entertain Impact facilitated a recording session for teen artists at the legendary Platinum Sound Recording Studios in Manhattan. Following the session, the artists held a Q&A with Grammy award-winning producer Jerry Wonda, who spoke about being driven, the importance of teamwork, and remaining humble. Listen to "Youth in Revolt" by MYDA on Soundcloud.
Business and Nonprofit Leaders Gather for Greenburger Center Charrette
Entertain Impact facilitated a strategy charrette on behalf of the Greenburger Center for Social and Criminal Justice. Their mission is to effect change in the criminal justice system with a special emphasis on addressing the unintended consequences of deinstitutionalization of individuals with serious mental illness. Attendees included individual volunteers, Time Equities Inc., UBS Investment Research, ASG Technologies, Drug Policy Alliance, and more. The charrette resulted in a report comprising concrete objectives and strategies to meet them.
Want more frequent agency updates? Sign up for our newsletter here.
August 9, 2018