2020 —what a crazy year! Over at Entertain Impact, we've maintained our sanity by staying focused on our work to create a socially just world with the launch of our Campaign Fund, working on the 2020 Election, and more.
For us, that's meant:
Combatting violence against women by giving parents resources to teach their boys about healthy masculinity at home
Fighting for essential workers' rights to safe and equitable work environments and hazard pay
Raising awareness about the importance of spending at small, local businesses, especially those struggling amidst the pandemic
Raising funds for international COVID relief
Working to get out the vote and support down-ballot candidates
While we're breathing a sigh of relief now that the election is over, there's still a lot of work to be done.
Entertain Impact's Campaign Fund's Inaugural Campaign
In November, we launched the Campaign Fund, a nonprofit initiative that enables our network to make tax-deductible donations to fund social impact campaigns they believe in. The Campaign Fund's inaugural campaign is called Go Local. The #GoLocalCampaign educates consumers about the benefits of redirecting an additional 10% of their dollars towards local small businesses.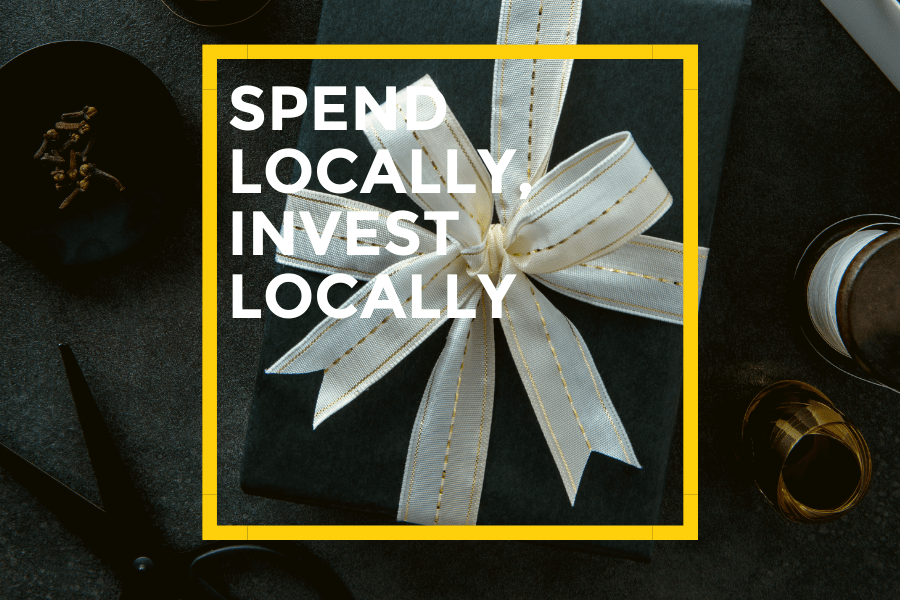 Did you know that, for every $1 you spend at a local small business, 45 cents stay in your community? We didn't know either! Now that we do, it makes perfect cents (get it?). Local small businesses tend to source locally, donate locally, and work with other local business owners. Plus, they pay local taxes. What all that means is, when you spend locally, you invest locally. We encourage you to keep this in mind and consider spending locally this holiday shopping season (like Phillipa Soo from "Hamilton"). Small businesses need our support now more than ever.
Continuing Election Momentum
Like many of you, we were feeling anxious in the lead up to the 2020 election. To channel that anxiety into action, we launched Your Vote Matters through associated 501(c)4 to mobilize faith-driven Black Americans to turn out at the polls in large numbers. In collaboration with D3 Entertainment, we:
Provided pastors across 5,100 churches with voting information and congregation speaking guides
Ran radio ads across top-rated syndicated gospel stations and helped coordinate call-in contests for first-time voters
Generated 14M media impressions reaching millions of voters across Atlanta and Philadelphia, two critically important regions in the 2020 election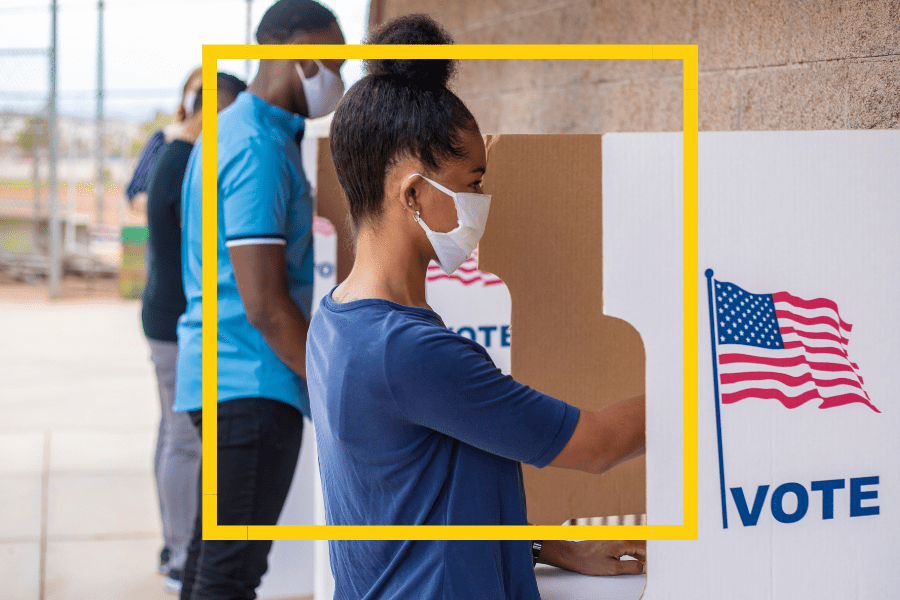 All of this work was powered by our advocacy initiative, Sooner Is Better. But we're not done yet. Next, we're teaming up with BlackPAC to get out the vote in the Georgia Senate runoff election, the results of which are bound to determine America's legislative agenda for years to come. If you like what we're doing, please lend your support.
What We Learned In 2020
Every year brings its own set of challenges and lessons. In this regard, 2020 has been quite generous. A few tidbits we'd like to share with you, our friends:
Plan B is no longer enough. Be prepared to pivot to a Plan B, C, D, E, and—possibly—F.
You can produce, film, and edit programming remotely, quickly, and easily via Zoom. Check out the IGTV series we produced for the Global Boyhood Initiative featuring Kevin Bacon, Ziggy Marley, Justin Michael Williams, and Chelsie Hill.
Project management softwares can be your best friend. We are loving Asana for bigger projects and Slack for day-to-day operations, especially when you've got team members working remotely across time zones.
Instagram and Facebook prioritize video content, so even adding a stock video to your posts will organically boost reach. Try it and see.
Want more frequent agency updates? Sign up for our newsletter here.
December 8, 2020