Archie Panjabi, star of CBS's The Good Wife, is a longtime supporter of Rotary International's campaign to end polio and recently took time out of her busy schedule to visit New Delhi and help vaccinate the locals – particularly the children and those vulnerable to the disease.
Panjabi went with Rotary International's volunteers to immunize kids against polio and spent a much of her time meeting polio patients at a local hospital as well.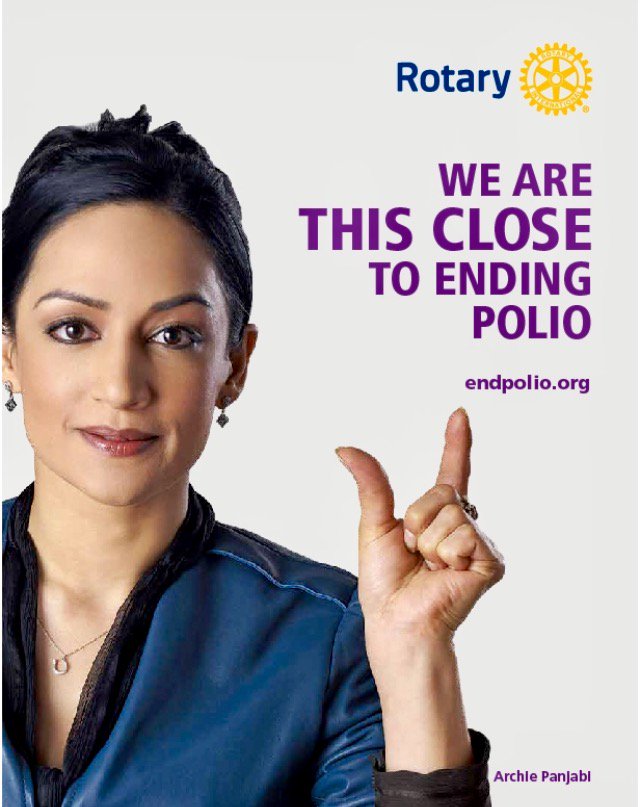 Of the trip, she said, "I visited a health clinic, where I met parents who brought their babies, siblings who brought their little brothers and sisters – all to receive the oral polio vaccine. I placed drops of the vaccine into a child's mouth, and I was so moved… knowing that this child was now safe from this devastating disease forever."
"Seeing India become polio-free is tremendous, and I am committed to making sure that no other child anywhere suffers from polio again," Panjabi stated.
She also revealed the cause is close to her heart because of the time she spent in India as a child. She adds, "I grew up in London and at the age of 10, I moved to Mumbai for two years. One of the things that struck me on my daily walk to school was seeing polio survivors crawling on the streets using just their hands." This experience inspired Panjabi to do more to help end polio by vaccinating those who are still at risk for the disease and providing comfort for those that suffer with it.
For more on Rotary's work to end polio, see here.
Featured image via People
Originally posted Tuesday, May 28, 2013