A new benefit show occurred Saturday night near London called Chime for Change: The Sound of Change Live Concert. The concert's cause is simple, yet crucial: "we aim to raise awareness of issues affecting girls and women, and to raise funds for non-profit organizations pursuing change."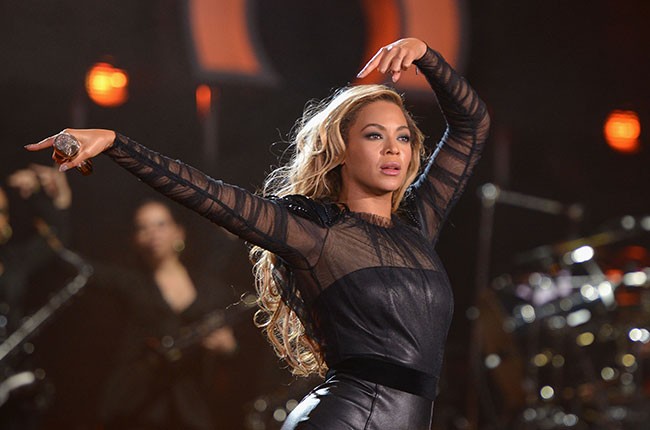 The method is also simple: via Catapult, ticket-buyers — the audience at Twickenham Stadium was 50,000 strong — can choose the charities to receive their ticket payment, directly funding the charity or charities of their choice. Catapult is new as of last autumn, but features support from the likes of the Bill & Melinda Gates Foundation, the Global Fund for Women, and the United Nations Population Fund.
Capped off by a set from Chime for Change co-founder and Artistic Director, Beyonce Knowles-Carter (which saw her joined onstage for "Crazy in Love" by her husband, Jay-Z), the list of performers and presenters just might blow your mind. Jennifer Lopez and Mary J. Blige sang a duet rendition of The Beatles' "Come Together." A suavely bearded Simon Le Bon wandered over from Putney to jam Duran Duran's vintage "The Reflex" with hip-hop flourishes from Timbaland. Florence + the Machine wowed with their set (including a brilliant "You Got the Love" rendition), and J-Lo tore it up with a bevy of hits. Rita Ora, California girl-band Haim, John Legend, Ellie Goulding, and plenty of other artists took the stage as well.
The show also seemed to feature more presenters than the Academy Awards, as all sorts of high-profile Hollywood stars grabbed the mic: co founder Salma Hayek-Pinault, Jada Pinkett-Smith, Zoe Saldana, Ryan Reynolds, and many more. Madonna didn't sing , but our new Gloved One promoted education in challenged regions, summoning a "revolution of love."
Visit Chime of Change's website for more information on the event.
Featured image via Vogue
Originally posted Sunday, Jun 2, 2013