GRAMMY® Music Education Coalition Launches All-Star Ambassador Program
Starting this spring, the GRAMMY® Music Education Coalition (GMEC) will launch it's social impact All-Star Ambassador program consisting of a diverse group of musicians who all have personal connections to music education and have committed to spreading awareness and raising funds for music education. As marketing experts, Entertain Impact is proud to have supported GMEC in its creation, marketing and building this remarkable roster.
GRAMMY® Museum Hosts "Celebration Of Women and Music"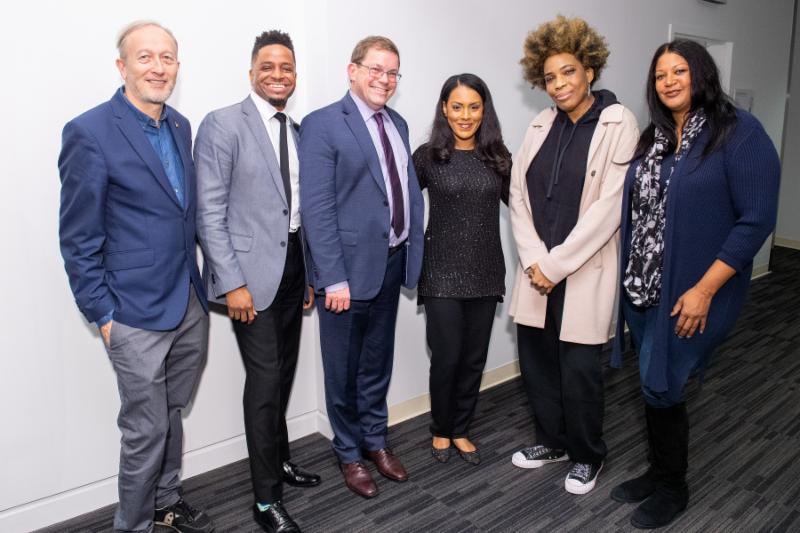 The GRAMMY Museum in collaboration with the GRAMMY Music Education Coalition hosted a "Celebration Of Women and Music" event to kick off GRAMMY Week. The event featured female music industry icons including recording artists, engineers, attorneys and more. Together, they shared experiences and offered support and encouragement to more than one hundred Los Angeles area students. Entertain Impact had the pleasure of attending the GRAMMY week festivities in addition to providing marketing support. Learn more here.
Shark Tank's Daymond John Visits Year Up Students in Los Angeles
In an effort to raise awareness for Year Up, Entertain Impact engaged Daymond John, who volunteered his time to visit Year Up Los Angeles on February 11th to greet the incoming class with a motivational talk and Q&A. Daymond's site visit was picked up by 165 publications nationally.

We would like to welcome The Equitas Project to the Entertain Impact family. We look forward to helping advance their mission to disentangle mental health and criminal justice.
Want more frequent agency updates? Sign up for our newsletter here.
March 1, 2019