I was sitting at the TJ Martell Foundation's gala listening to a cancer survivor who had gone on to devote his life to medicine. It was an inspirational speech, and I was inspired.
I'd always sought and sincerely enjoyed opportunities to fuse my work as an executive in the music industry with my passion for doing good. I had firsthand knowledge of how entertainment and celebrity could be catalysts for change—the essence of cause influence (a term I would coin years later). First, at the 1985 Live Aid concert, which raised $125M to arrest the famine in Ethiopia. Later, through my work on the Tribute to Rosa Parks gospel album, which raised $360K for the Mrs. and Mr. Parks Foundation, and during my tenure as co-chair of the GRAMMY Advocacy Committee, which advanced pro-creator legislation on behalf of American music creators. By that point in my career, I'd already engineered or shaped multiple cause marketing projects that intersected entertainment and philanthropy. But that night at TJ Martell was different. I knew I wanted to dedicate myself to social good more substantially.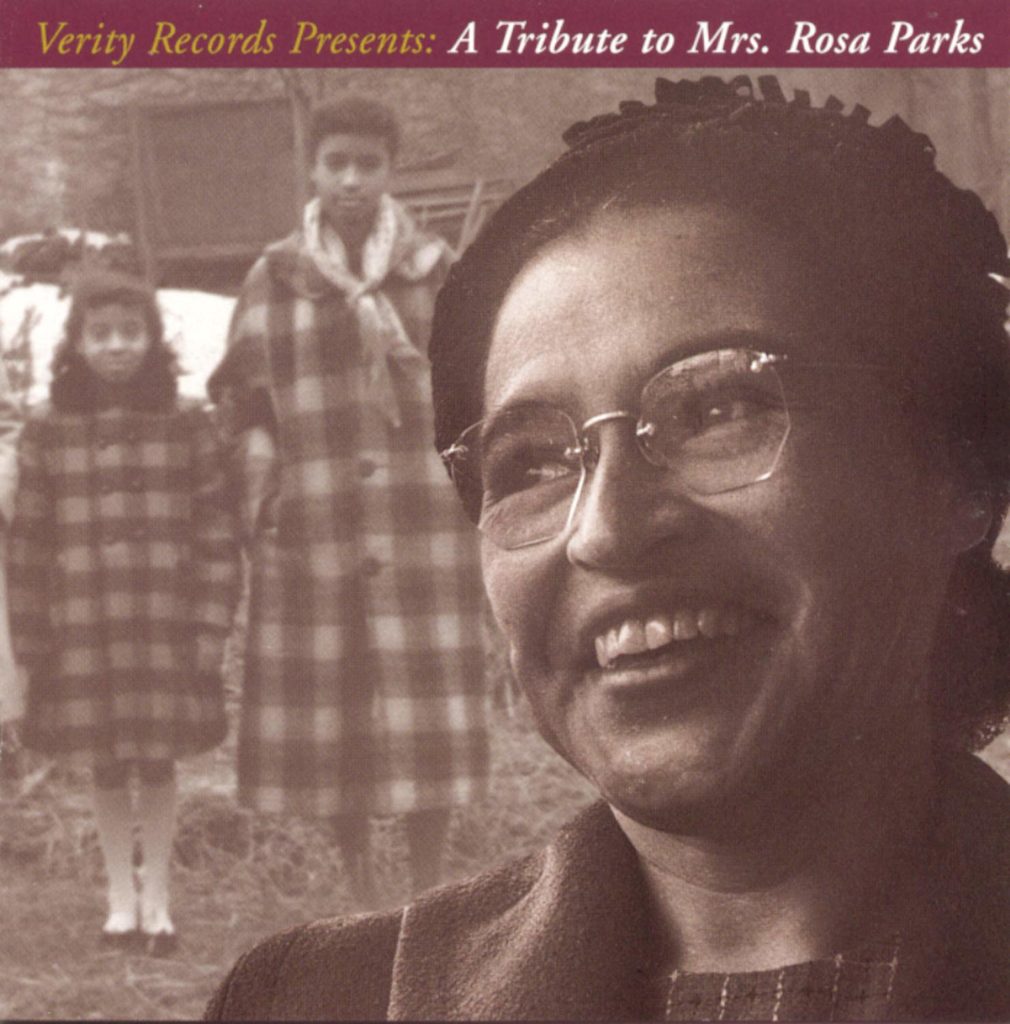 Pushing my dessert plate to the side, I sketched out a plan for a company rooted in cause influence and the idea of harnessing the power and influence of celebrities and entertainment to advance social causes. It took another decade, years of night classes, a career coach, and a leap of faith before I put my plans into motion. On September 5, 2005, Entertain Impact was born.
Our first paying client was the Environmental Defense Fund. I worked with them on a cause marketing advocacy campaign that engaged celebrities and influencers to advocate for climate change policy at the state and federal level. Seeing the ability of Christian pop artists and NASCAR drivers to influence legislators on conservation policies showed me that connecting the right celebrity to the right cause at the right moment would be a powerful model for effecting change.
Fast forward 16 years, Entertain Impact is a full-fledged social impact agency that works exclusively with philanthropic and purpose-driven organizations to elevate issues that matter, build coalitions, and drive movements, using cause influence and the ability of cultural leaders to amplify and persuade to advance the collective good. We've rolled up our sleeves to work on more than 100 campaigns, focusing on everything from eradicating polio on behalf of Rotary International to putting music back in schools for the GRAMMY Music Education Coalition to, most recently, an advocacy campaign focused on driving voter turnout in the Georgia Senate runoff elections in partnership with BlackPAC.
In my years of experience working with the uber talented—people like Beyoncé, Kevin Bacon, Andra Day, Usher, John Legend, or Céline Dion, to name just a few—I've seen, they know the value of their platforms and appreciate the responsibility that comes with that position. If you match their passion with the right cause, you can make a real difference.
Every project reaffirms my belief that people are inherently good. Every campaign reinforces to me that celebrities and influencers are generous. In celebrating our 16th anniversary, I celebrate these truths and the resolve they generate within me to work harder, do better, and have greater impact for our clients and ourselves.
In looking ahead at what's in store for Entertain Impact, I never for a single moment forget all the smart, compassionate, and wonderfully supportive people who have helped bring us to where we are today.
Thank you for being a part of our journey!
This post was written by Paul M. Katz.
To stay up to date on the latest from Entertain Impact, subscribe to receive our emails and follow us on social media.
SIMILAR BLOGS: