More than fifteen years in the cause influence space and hundreds of collaborations with non-profits and influencers have taught us important lessons about creating effective social impact campaigns. We're sharing that knowledge here, covering everything from campaign messaging to influencer outreach, from political advocacy campaigns to ambassador programs. We've also created a cause marketing toolkit to help non-profit marketers and purpose-driven leaders strategize how to incorporate cause influence into their next big campaign or as part of their overall marketing communications strategy. Read, get inspired, and get back to us with any questions!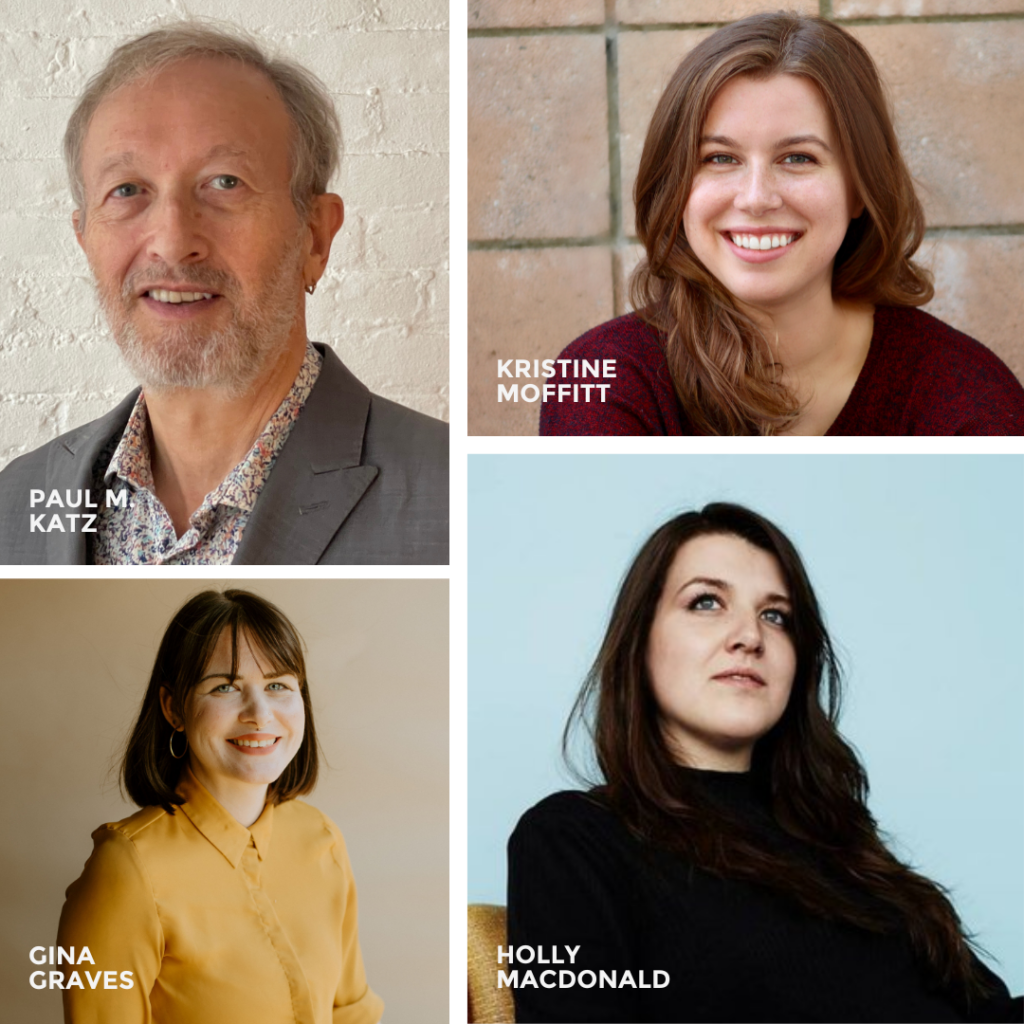 What's most fundamental to a successful non-profit influencer campaign?
Kristine Moffitt, Campaign Manager:
As simple as it sounds, the most important factor in a successful influencer marketing campaign is a quality social impact campaign. Because it's not just about having the right person to represent your organization, it's about giving them a compelling message to amplify. In my experience, influencers are much more interested in supporting campaigns that have a meaningful call to action.
Paul M. Katz, CEO:
Like a great singer needs a well-constructed song or the finished project wont work. Similarly, Influencer engagement works best with a strong underlying campaign. We do both. Often, clients believe they're not getting traction because they don't have amplification. They think, "People just need to hear our message." For many, though, the message itself contributes to the problem by being overly complex, jargon-filled, and geared toward insiders. Key messages must be developed and refined before influencer amplification. A cause influence campaign must have a good story to tell.
Gina Graves, Digital Marketing Coordinator:
Engaging with influencers and their teams is important throughout a campaign. You want to make sure you have time for outreach, but you also need to devote time to engage after an influencer has activated in support of your campaign. Whether an influencer is participating in a standalone activation or committing to a long-term relationship through an ambassador program, you'll want a point-person to maintain contact throughout the partnership. Finding opportunities to make real connections will take the relationship out of the transactional and into the personal realm, where true relationship-building can happen.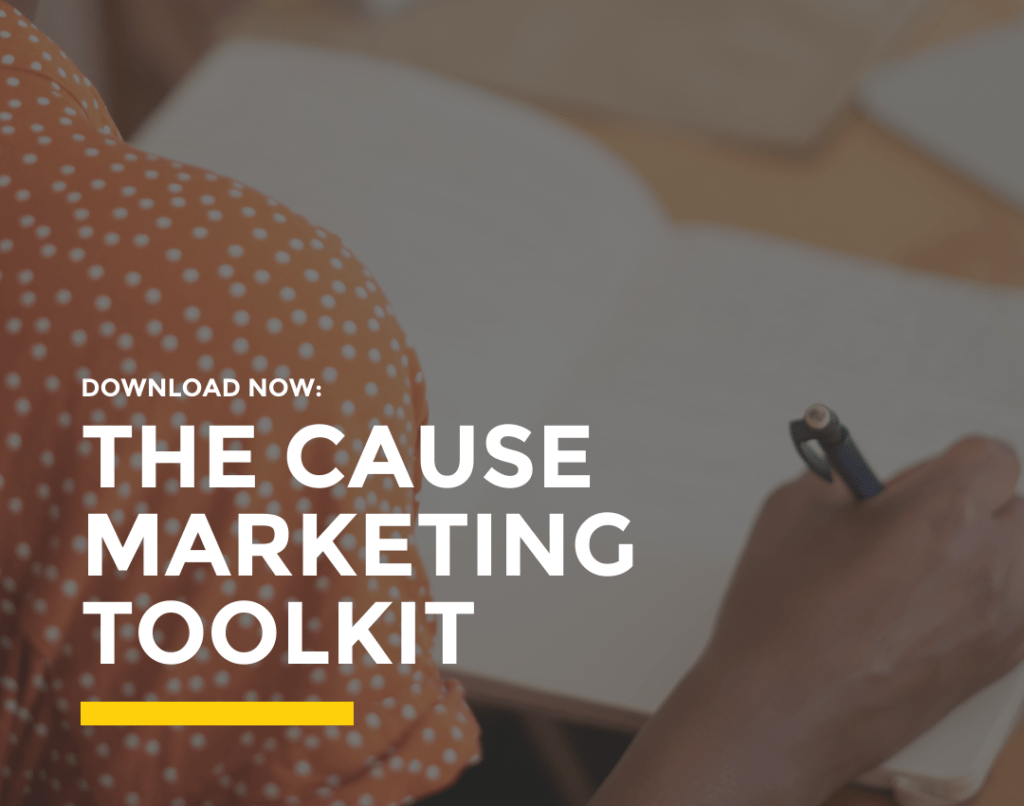 Holly MacDonald, Director of Research and Design:
Having a plan and parameters for measuring your campaign is crucial. A good first step is defining your "champagne moment." Ask yourself: what campaign outcomes would be worthy of a toast? This helps you determine what success looks like for your campaign. Then, get tactical about what your communications campaign can achieve. There's often a disconnect between large, visionary goals and what we can actually accomplish over six months or a year. Drill down into what's achievable for measurable success and what is attributable to communications strategy.
What should a non-profit marketer keep in mind when making cause influence part of their strategy?
Holly MacDonald, Director of Research and Design:
It's important to give a social impact campaign the gift of time. Cause influencer campaigns are predicated on a good strategy, enough time to execute, and relationship building on behalf of a cause. As you think through how to budget cause influence into your next campaign, make sure to budget for more time than you would for a public relations campaign or digital team. In an ideal scenario, we're working alongside a partner as the campaign comes together. Once PR, digital, creative, and other teams get involved, we're off and running to identify interesting opportunities and compelling drivers in pop culture that can bring a campaign to life.
Gina Graves, Digital Marketing Coordinator:
Non-profit organizations interested in a cause marketing campaign should remember that the biggest influencer isn't always the best choice. Many influencer types and levels exist, from bona fide celebrities and mega influencers to nano influencers. Sometimes those with smaller, niche followings have a better chance of inspiring action. Some of the best campaigns we've been part of have relied on macro- and micro-influencers for standalone activations and ambassador programs. It really depends on your cause and the primary goals of your social impact campaign.
What's a common question from celebrities you reach out to for a cause campaign?
Paul M. Katz, CEO:
During influencer outreach, we often have social media influencers and celebrities asking for more information about the non-profit they are being asked to support. Who is the org? What do they do? Is this worth my time? If we come to them, they know we've already vetted the non-profit since we have been doing this for many years, but they want to know that the opportunity will make a difference for their client.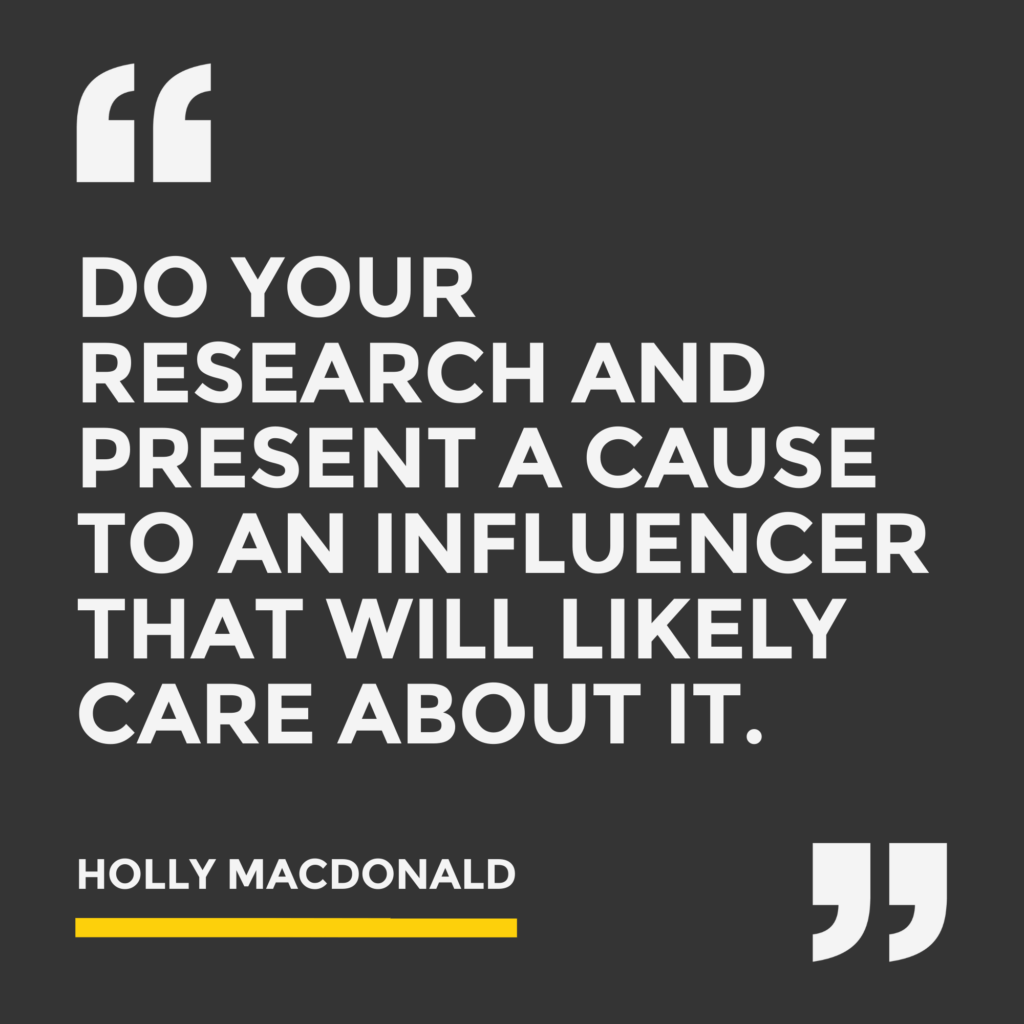 Kristine Moffitt, Campaign Manager:
The common question I receive is, "Has anyone else confirmed participation in this campaign?" All influencers, especially celebrities, like to know that they are in good company, especially if an organization is smaller and lacks name recognition. Because of this, it can be helpful to build a solid micro-influencer strategy and then invite celebrities to engage with your organization once you have established a support base.
Holly MacDonald, Director of Research and Design:
Influencers and their teams regularly ask us how the mission of an organization aligns with their personal values and interests. It's important to do your research and present a cause or social impact campaign to an influencer that will likely care about it. By making connections between a public figure's track record, interests, and personal pursuits to the social impact campaign at hand, you improve your chances of their participation.
Gina Graves, Digital Marketing Coordinator:
I'm often asked to provide relevant campaign assets. While some public figures prefer pre-made content, others are happy to co-create. It is important to provide approved content that influencers or ambassadors can reference. Beyond the standard brand guidelines kit, it can also be helpful to include messages written in everyday language that people might feel more inclined to post.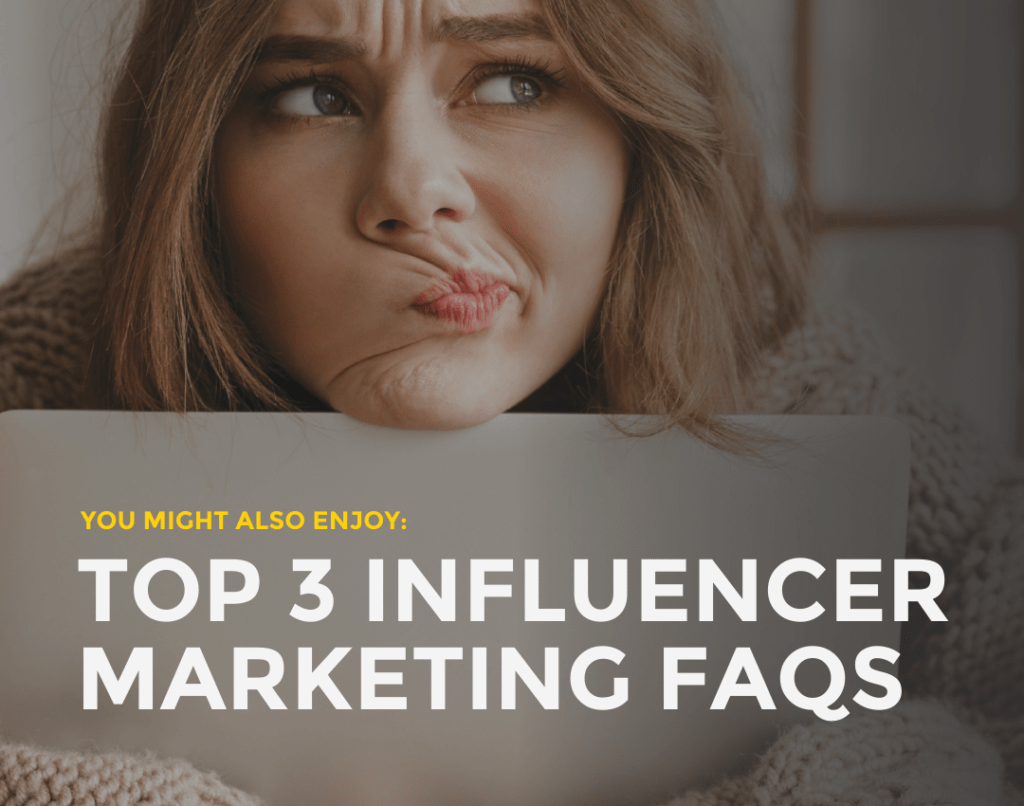 What have you learned working in the cause influence space?
Kristine Moffitt, Campaign Manager:
Through the work and research into each campaign, I've learned about topics that I may not have explored otherwise. For example, as part of our upcoming political advocacy campaign work through the Advocacy Alliance, I've been diving into the state-by-state differences in voting rights restoration legislation for people with felony convictions. So, the work itself and the process of developing cause influence campaigns for different types of non-profits on various causes has opened my eyes to new issues and concepts.
Paul M. Katz, CEO:
In my years of experience working on influencer marketing campaigns, I've noticed that there can be a lack of knowledge from clients of the benefits an influencer partnership can bring to an organization's campaign whatever the size of the organization or geographical spread of the campaign. There is a fear that an organization's time and money in getting a celebrity to support their cause won't be worth the return on investment. We understand this hesitation, but our experience shows excellent Returns on Investment and that's why we always measure the impact.
Holly MacDonald, Director of Research and Design:
For every 'yes' you get from a public figure, there are at least ten 'no's. Don't let this discourage you. Especially when working within entertainment and influencer marketing, it can be tough to work out a campaign activation that fits into an influencer's busy schedule. However, with persistence, patience, and a strategic ask, you'll unlock great opportunities.
What's a non-profit influencer marketing campaign you've worked on that stands out?
Paul M. Katz, CEO:
One noteworthy social impact campaign was Rotary International's End Polio Now, a long-term public health campaign to eradicate polio in Nigeria, Pakistan, Afghanistan, and India. Entertain Impact was lucky enough to assist with many aspects of the campaign, including the production of a public service announcement and the release of the End Polio Now album, which featured music from Ziggy Marley and Angélique Kidjo. We also implemented an ambassador program of over 30 public figures worldwide, including business magnate Bill Gates, activist and theologian Desmond Tutu, singer Nydia Caro, and actress Amanda Peet. The enthusiastic global support from influencers and leaders successfully amplified Rotary International's campaign. They received $200 million in donations to help them continue their polio eradication efforts and $4 billion in funding commitments for a broader vaccine equity initiative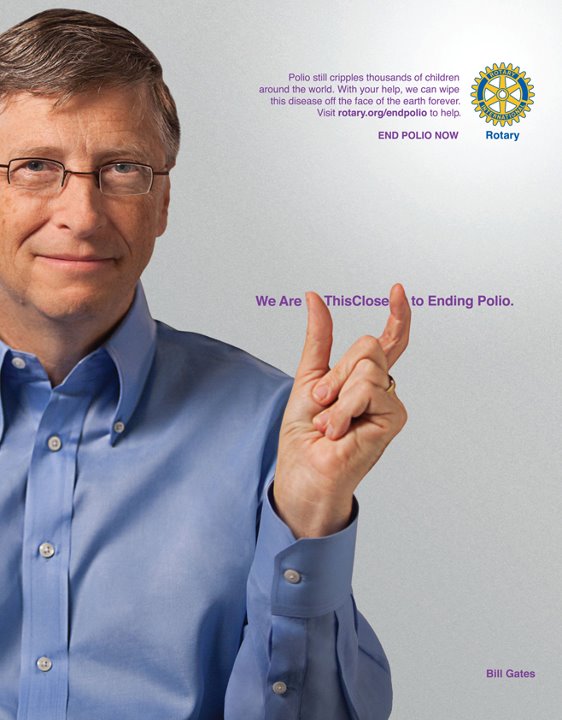 Holly MacDonald, Director of Research and Design:
It was a joy to work with the National Trust for Historic Preservation's African American Cultural Heritage Action Fund on the campaign to save Nina Simone's childhood home. The National Trust for Historic Preservation's team is a great collaborator and their message on the importance of preservation is clear. Participation was heartfelt for the cause, as well. More than 20 celebrities participated, including NoName and John Legend. Everyone who came on board was so enthusiastic to contribute. The amplification of this campaign helped the National Trust for Historic Preservation raise over 140% of its fundraising goal, and plans to preserve the home are currently in motion. It's great to say that we were involved in that effort.
Kristine Moffitt, Campaign Manager:
For me, the most memorable campaign was one of Entertain Impact's first political advocacy campaigns through the Advocacy Alliance. That was the #DCfor51 campaign, a political advocacy campaign supporting Washington DC's fight for DC statehood. Going in, I assumed that we would only receive support from DC natives because the issue of DC statehood is so specific to the area. What surprised me was how many people with no connection to DC were willing to lend their support because they cared about the underlying issues: voting rights and equal governmental representation.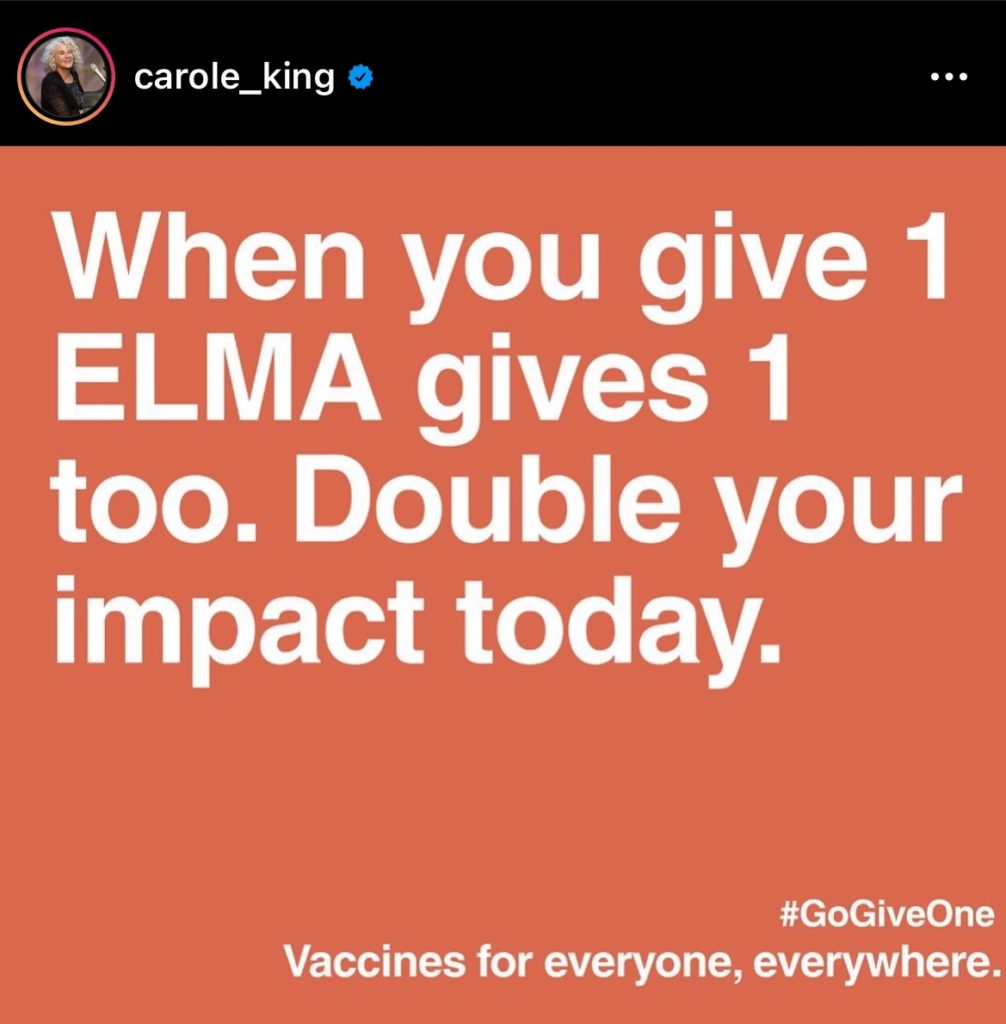 Gina Graves, Digital Marketing Coordinator:
I enjoyed working on the WHO Foundation's Go Give One campaign for COVID-19 vaccine equity. I've always been interested in public health campaigns, so it was a fantastic experience. When the campaign launched, we knew we had to make the most of the shared moment of relief and hope as people across the world were initially getting vaccinated against COVID. We wanted that emotional moment to move influencers to use their platforms to raise awareness about the gap in vaccination rates in low- and middle-income countries and encourage people to donate to give a vaccine to someone else. Today, over 1.9 million vaccines have been delivered due to Go Give One.
To stay up to date on the latest from Entertain Impact, subscribe to receive our emails and follow us on social media.
SIMILAR BLOGS: